I finally found an upholsterer and he's set to start recovering my wonderfully square armchairs soon!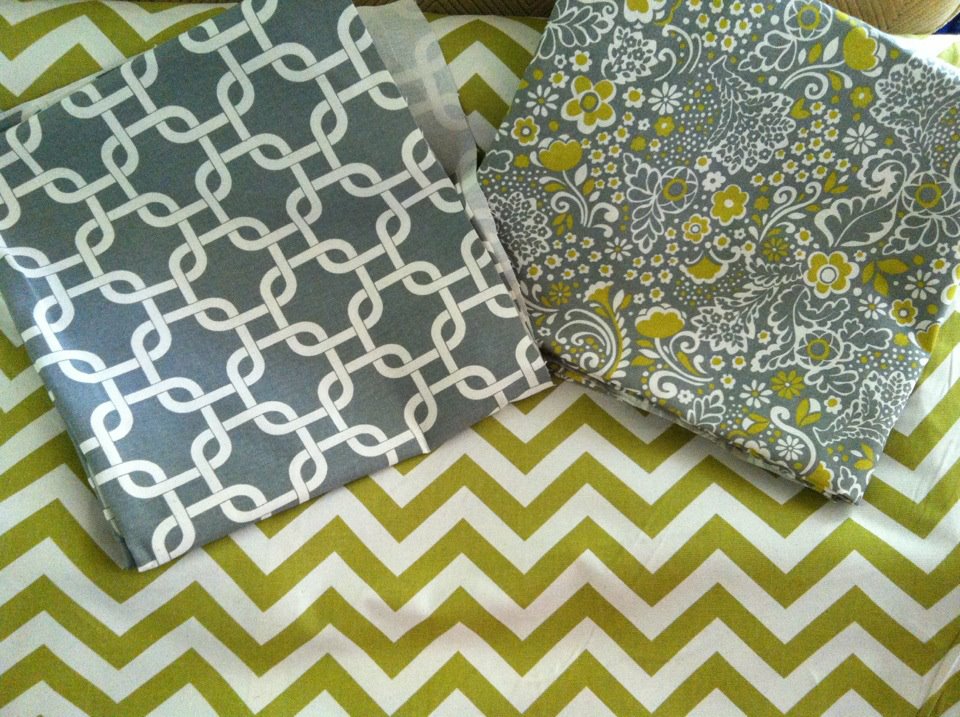 I inherited them when my mom's office upgraded their furniture (uhm… in the 90s I believe) and since then they've lived through a stint locked in storage, a few years in our rent houses, a handful of roommates, a couple of boyfriends, two cats and three dogs… as you can tell they really, really need some love. Thanks to slipcovers they've only needed reupholstering for the past year or so- and trust me, they are in desperate need of reupholstering – but I just couldn't part with them, similar chairs are either too expensive or much smaller. They were originally covered in a thick, gold corduroy (see below) with pleated skirts. I removed the skirts a few years ago and saw the stumpy tapered legs weren't stained all the way up so though I was going to just restain them, because our couch has blond legs I decided to instead sand them down to remove most of the staining. Hopefully their weathered gray and blond will contrast nicely with the new chevron fabric.
My little footstool will probably be painted, my sanding of its legs revealed that it's constructed of rough-cut cedar… and creates an incredible amount of sawdust when you sand it even a little. The nice thing about paint is that unlike staining, you just have to strip or sand it off if you change your mind! I'm thinking a deep turquoise and a cushion of the gray lattice fabric. Then all that's left is the nice big throws in the floral print with turquoise piping and maybe a couple bright red gator embossed rounds to go with my bright red accessories.
Anyhow, here's the before… I can't wait to show off the after!