After a year of hoarding them in the basement, I finally got all three sets of sconces cleaned, refurbished, rewired and installed!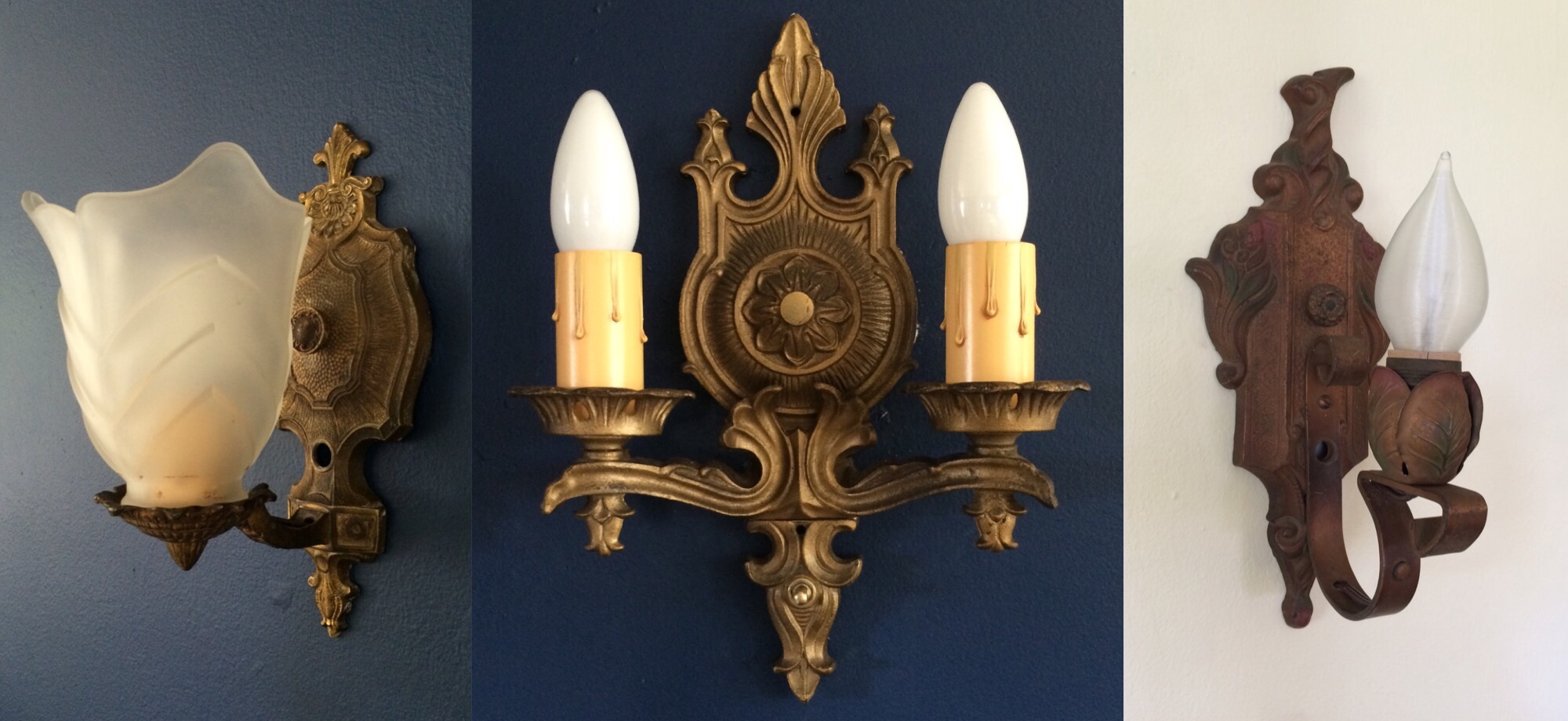 I actually didn't just hoard them. Shortly after buying the double-arm and rose sets, I attempted to rewire them but realized I was missing parts. Then I tried again a few months later when I got the brass single-arm set but was unable to find the parts I needed locally. Other projects kept coming up so they got pushed back. I eventually took the time to find the parts I needed online…. but then they were backordered for a month.
Now, finally, after so many months of occasionally dragging them out of the basement and attempting to finish them, they're really finished. And they look awesome!