Orange Kitchen (but not the 70's kind)
With the week and a half of time off ahead of me, I hope I can tackle some of my interiors. I have all these great ideas floating around in my head and I just can't seem to get them all finished.
Here's one I did actually complete earlier this year. When I tried to explain "one of those hard-backed valance curtains like what Granny had in her old kitchen… but orange…" my sister was having trouble not picturing this: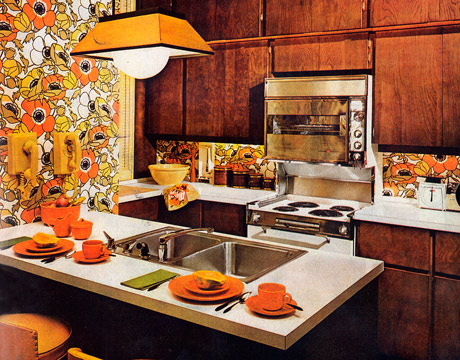 Really it looks like this: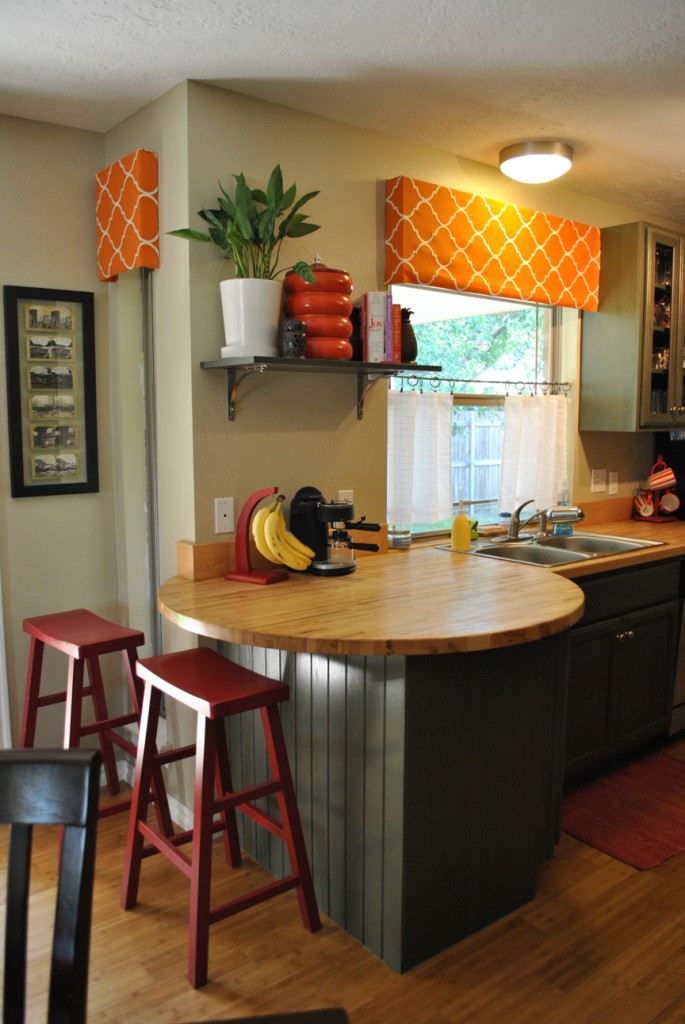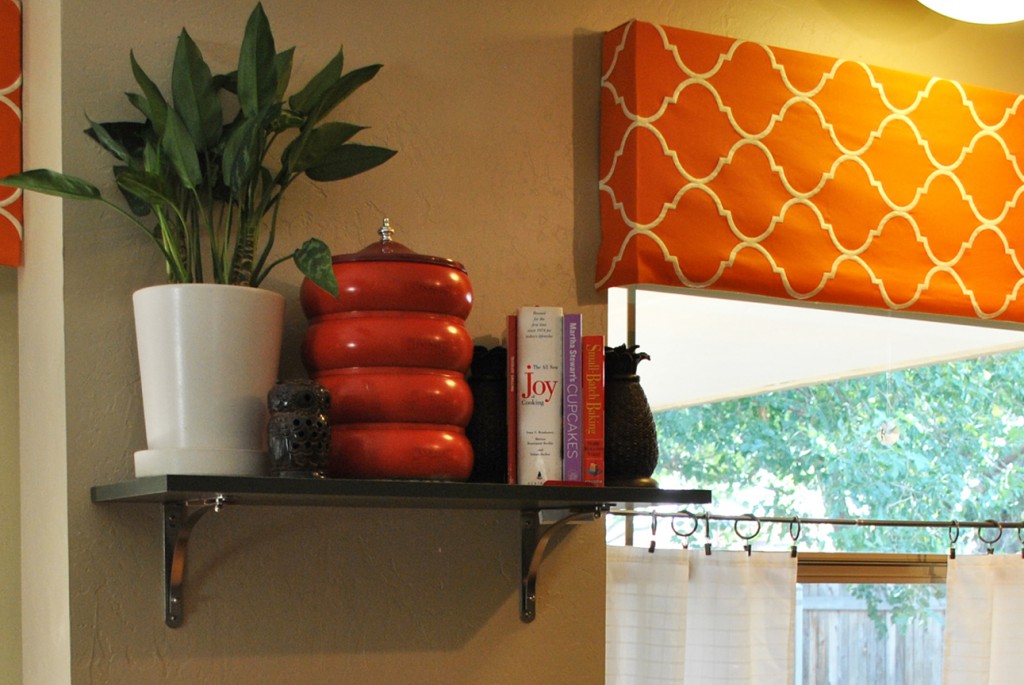 The fabric was actually a Pottery Barn table runner I found at a secondhand store and I totally lucked out that the distance from the top to the midpoint of the design was the same as the width of board I had laying around to create the sides of the valance on the largest window. For the smaller window (one of two is shown), I just tucked the top inside the board and tacked it down. I didn't even have to sew anything, I have a sewing machine that was more than capable but using the iron-on tape was a really fast way to finish this project.
The lower cafe curtains were added later and they were just from a bit of scrap cotton I had. The sides were fray-proof so all I had to do was hem three sides and I was done.
All the accessories were red and now I love, love my orange but I never would have used it if I hadn't stumbled on the 1950s canister set the same day I found the table runner. I didn't want to get rid of my traditional red stuff but luckily its shiny red top and classic "oriental" vintage font taken straight from the old Vegas Strip signs really ties the colors as well as the traditional and Moroccan patterns together.