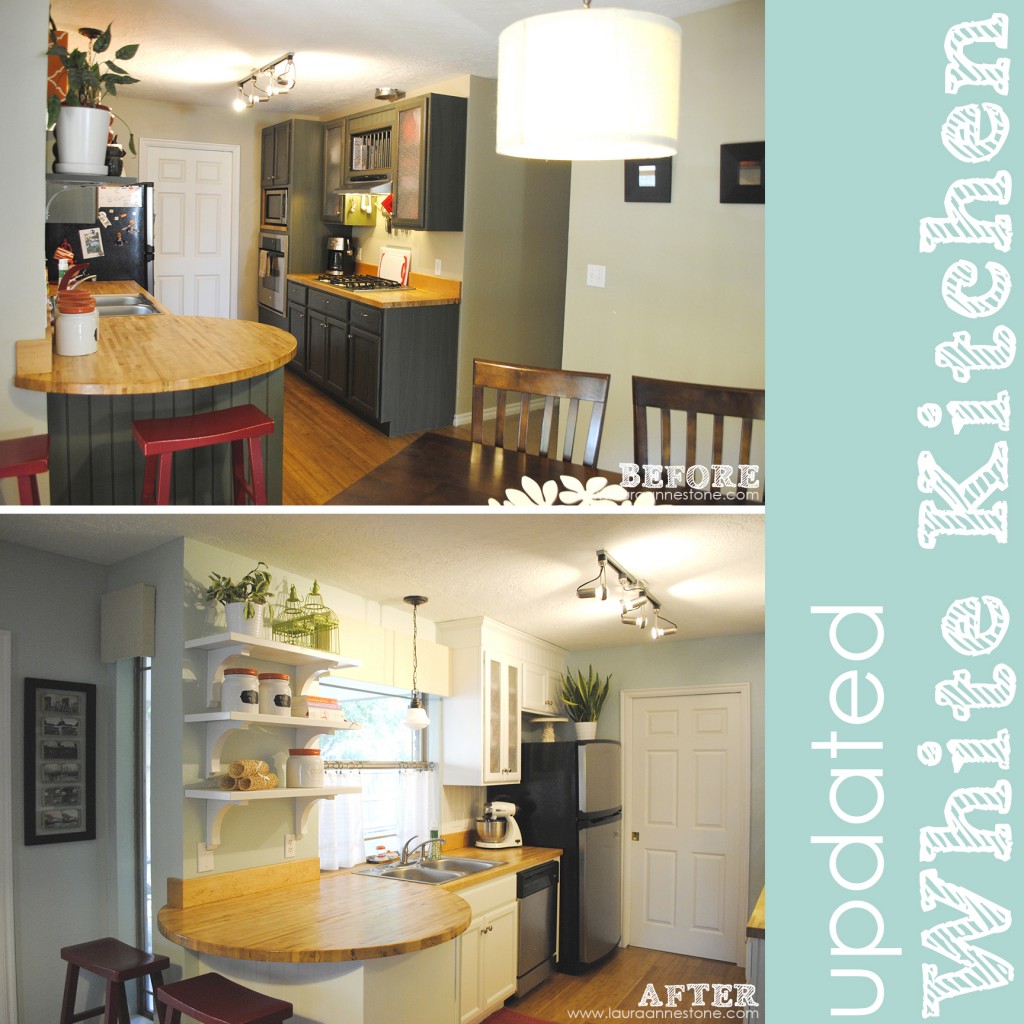 We moved into this house and the kitchen had been recently remodeled. Unfortunately the color of the cabinets made everything feel small and the lack of trim at the top made the space look stumpy. I didn't initially mind the color or the lack of trim but as the years went on I decided I was tired of living in someone else's kitchen.
After a little research I found that the dreaded oil-based cabinet paint is quickly falling out of popularity and was happy to discover a line of water-borne paint specifically for cabinetry and trim by (who else?) Benjamin Moore.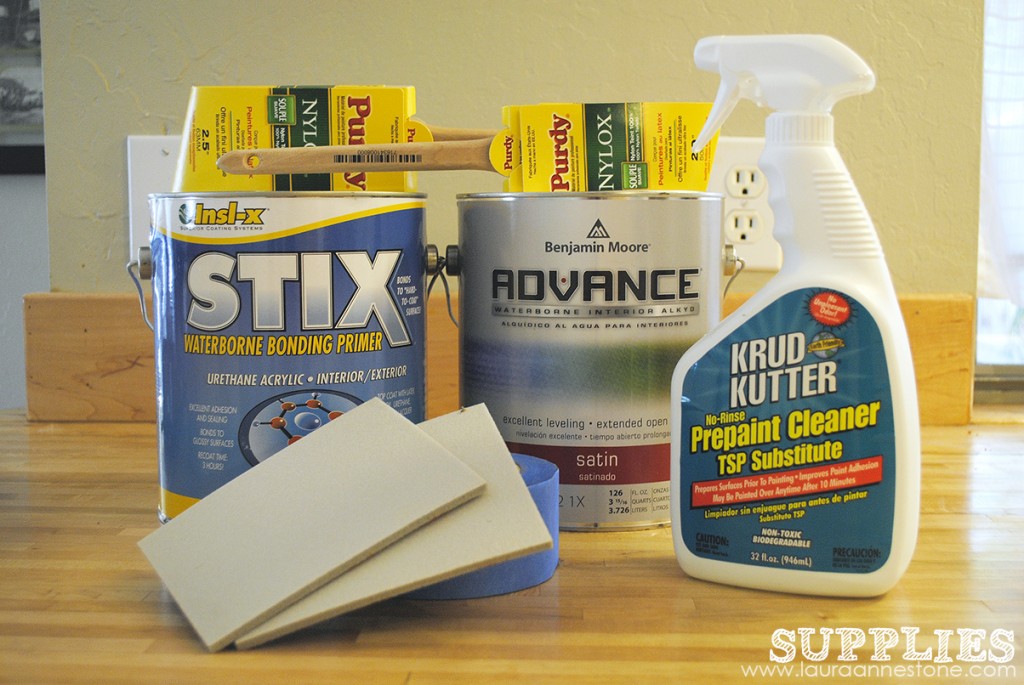 Our supplies were pretty simple. Krud Kutter (this stuff is amazing and much less toxic than actual TSP), sand paper, tape, STIX bonding primer (recommended by my Benjamin Moore retailer), new paintbrushes (we later added smooth foam rollers to speed the process) and the satin base white Advance.
A note about painting the cabinets: When I say to prepare yourself for a long process… I'm not kidding. It took about two weeks to start and finish (including building the trim at the to). And the two weeks weren't an hour here and there either. It was an all-weekend, every day until bedtime, I'm-so-sick-of-painting process. What made it worse was that we had to find a temporary home for all of our upper cabinet stuff. Keep that in mind if you decide to take on this project (I didn't think about it until we had started). Even with those little hassles it was still worth it, but don't say I didn't warn you.
Another note, don't skip steps. It was so tempting to leave on a drawer pull or not prime a shelf, but just know that if you skip something you'll be going back to fix it a few weeks later. I forgot to sand and prime a section of an upper cabinet and within a month the paint was scratching down to the original green because the paint couldn't stick.
In addition to painting the existing cabinets, I also added a backspash at the stove and to the right of the sink, built additional open shelves, updated the valances (to match my burlap drum light), trimmed to the ceiling and painted the walls a pale robin's egg blue.