In the day-of-closing post, I posted a photo of the dining area. It has stripes. They have become the bane of my existence.
There was a little prep work to do before I got started painting. Normal stuff: taking down the previous owner's curtains, filling nail holes, discovering why we got a free mirror…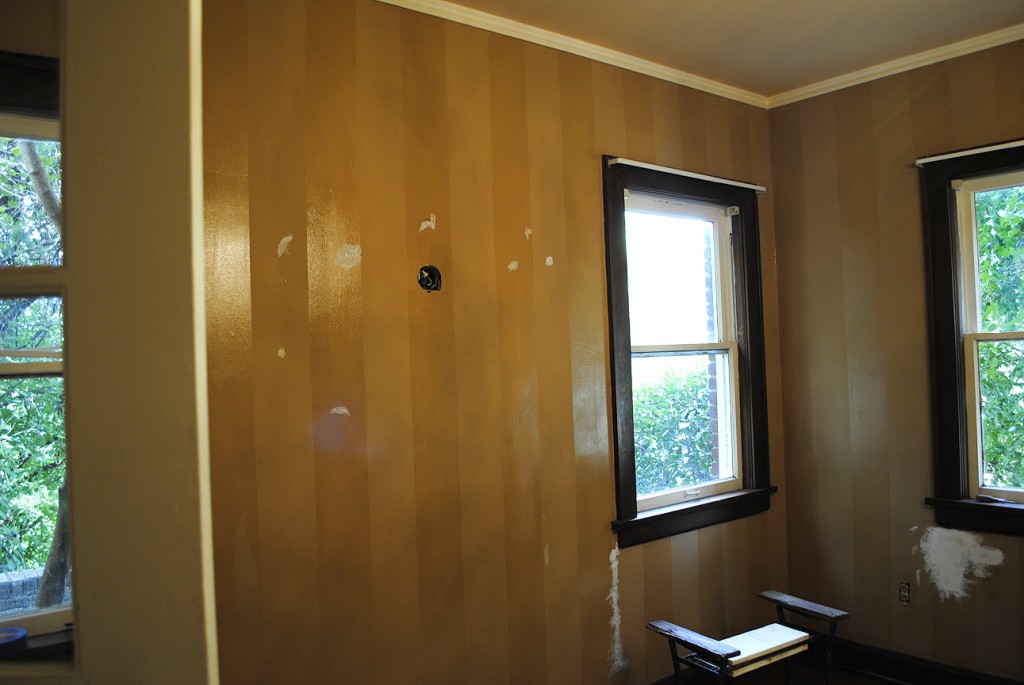 It was covering up a little junction box. I later discovered the third matching sconce tucked away in a drawer but I doubt I'll use it, everything is capped and I plan to hang my big silver mirror (as seen in our old bedroom) here when I get done painting.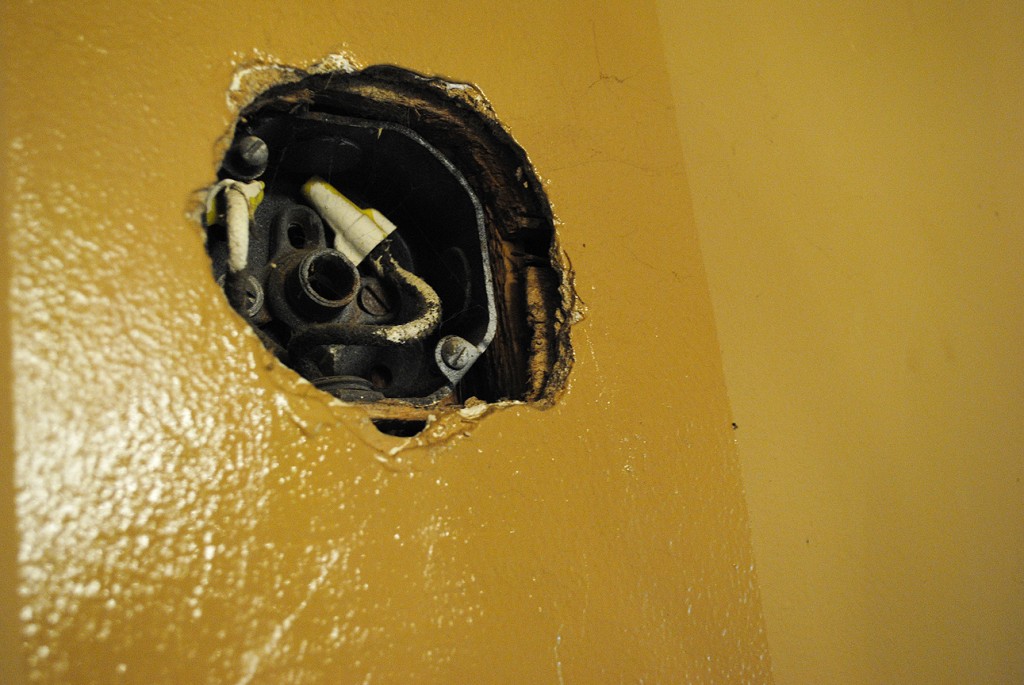 Anyhow, the last of the prep work was due to some unsuccessful window sealing. There was some water staining and paint rippling under the windows. No big deal, just a little scraping and smoothing, then covering with a stain-blocking primer.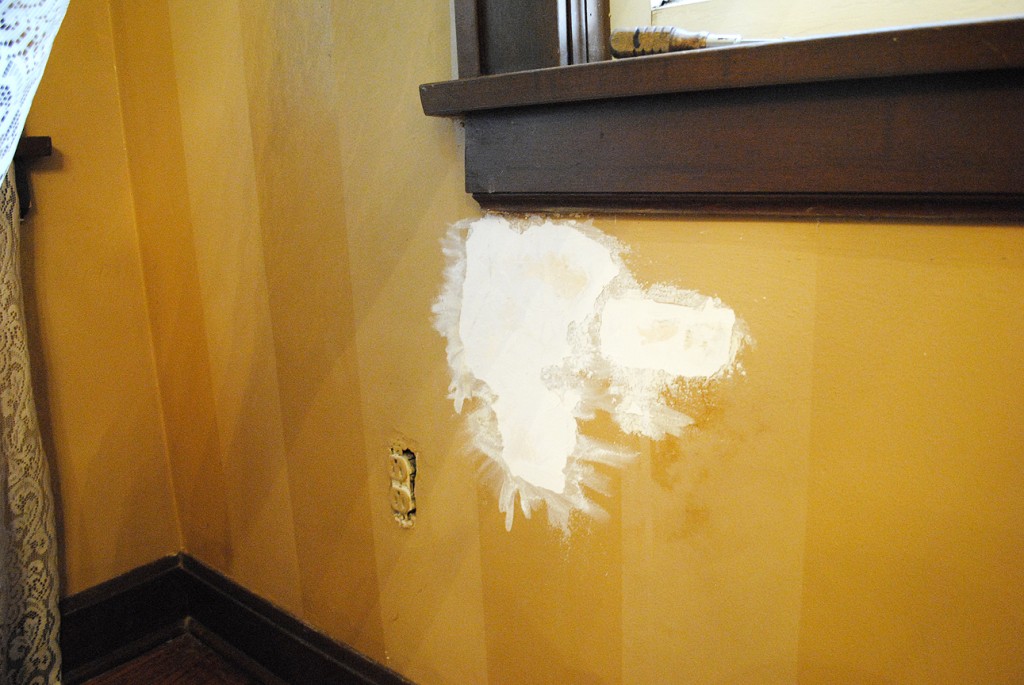 Speaking of primer, I told the paint clerk that I was painting over stripes that – although very close in color – are alternating sheens of high-gloss and flat. He suggested a bonding primer for the gloss to help the tinted hiding primer adhere better and (hopefully) give a more consistent foundation for paint.
At first I was all "Eh, I don't need to do that…" but then I saw the terrible coverage of the hiding primer and changed my mind.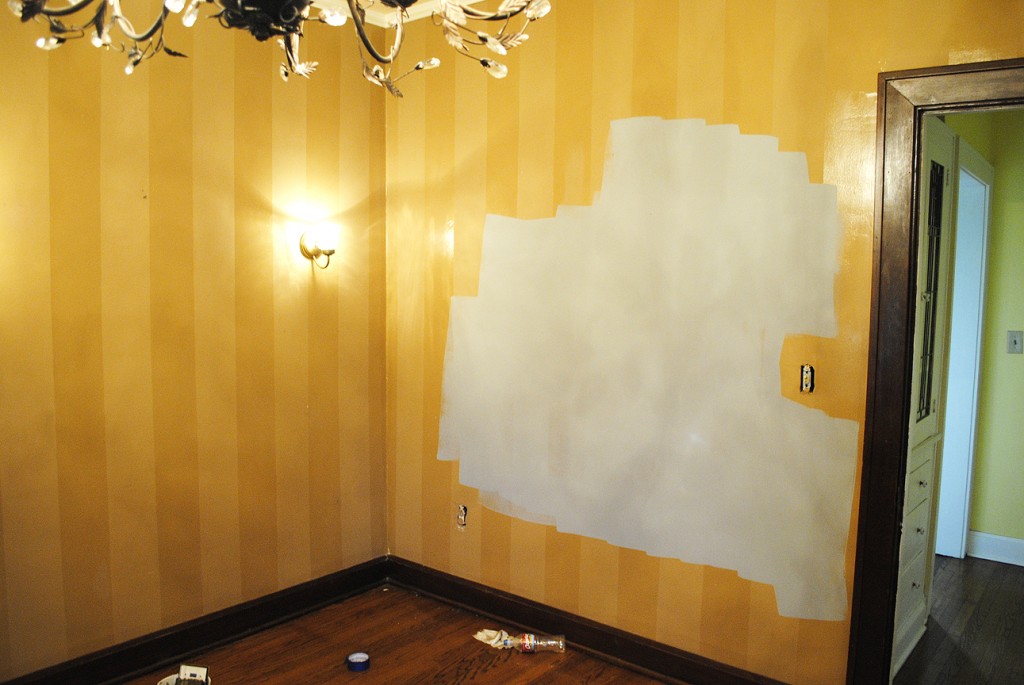 So I dug out my mini roller and went around the room.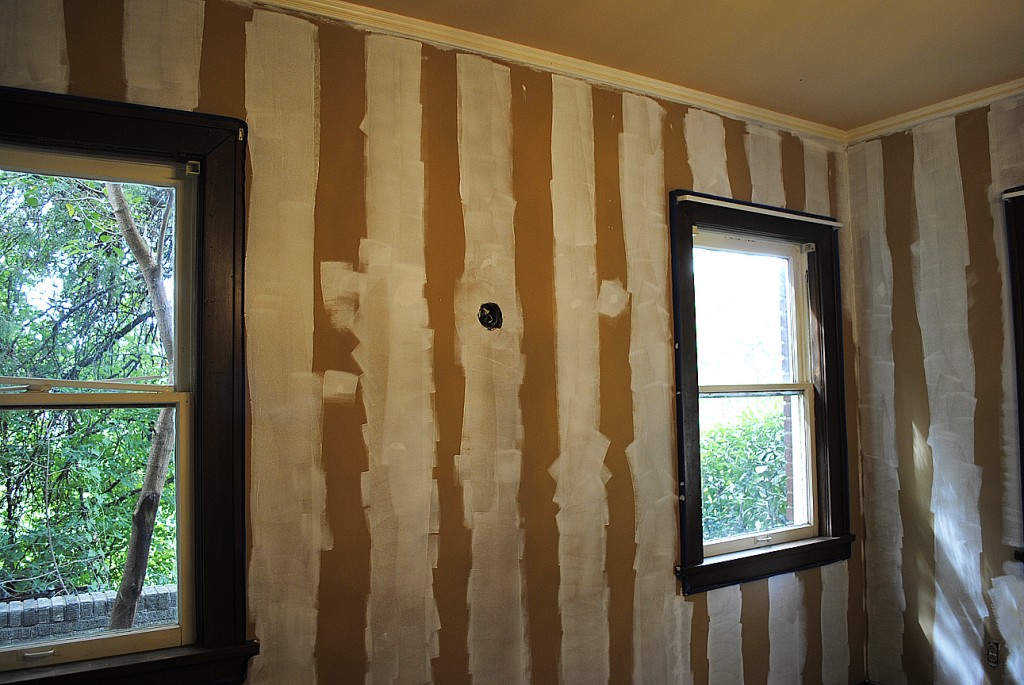 After the stated dry time, I started with the tinted hiding primer again…. but… uhm…
Enhance, enhance, enhance…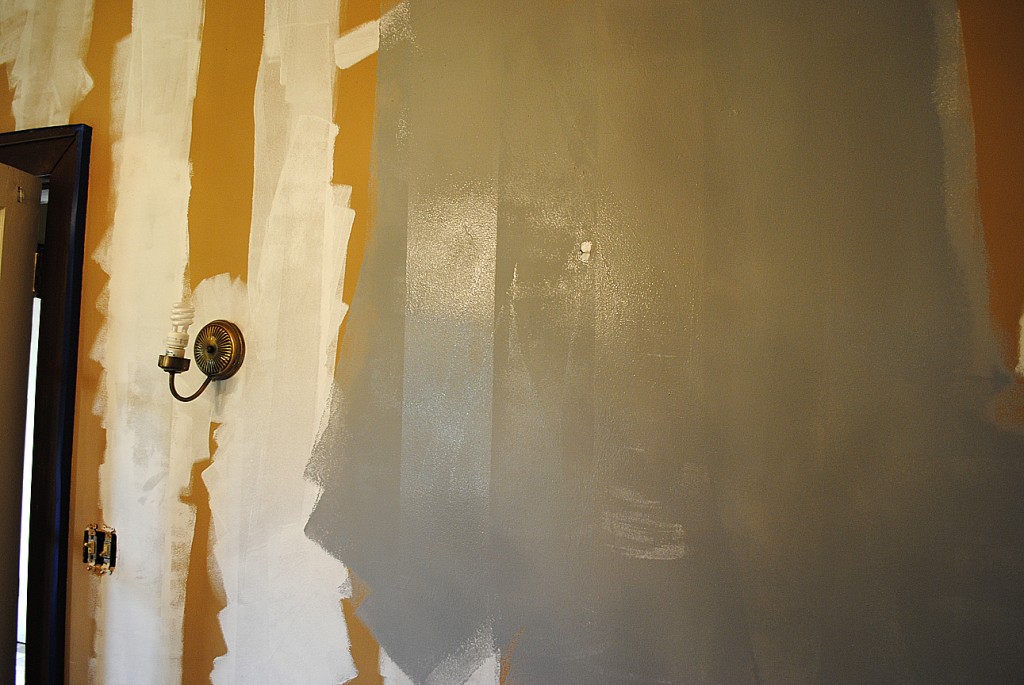 Yes, that's right. Two coats of primer later and THE STRIPES ARE STILL THERE!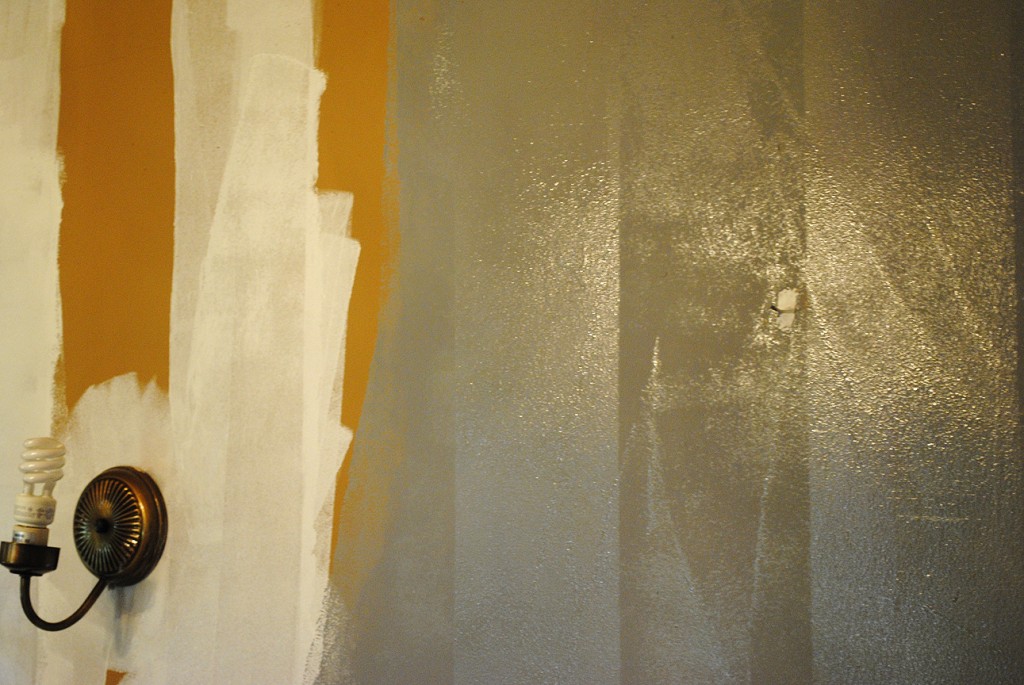 Someone told me they think it won't be noticeable once the paint is applied. Another told me it's not noticeable until I point it out. I think I'm going to give it one more coat of hiding primer and then decide on a color. We're all moved in but I've had enough sense to keep this room mostly clear. We don't have much in the way of dining furniture yet anyway so this is really a blank slate… once I get those stripes covered.