So I cleaned that adorable glass chandelier in the breakfast room.
It looked dusty… but it was actually FILTHY. Like sticky, nasty, can't-tell-if-that's-dead-bugs-or-old-kidney-beans kinda dirty. See the difference? So gross! (Though I honestly had no idea until I got on the ladder to change a bulb.)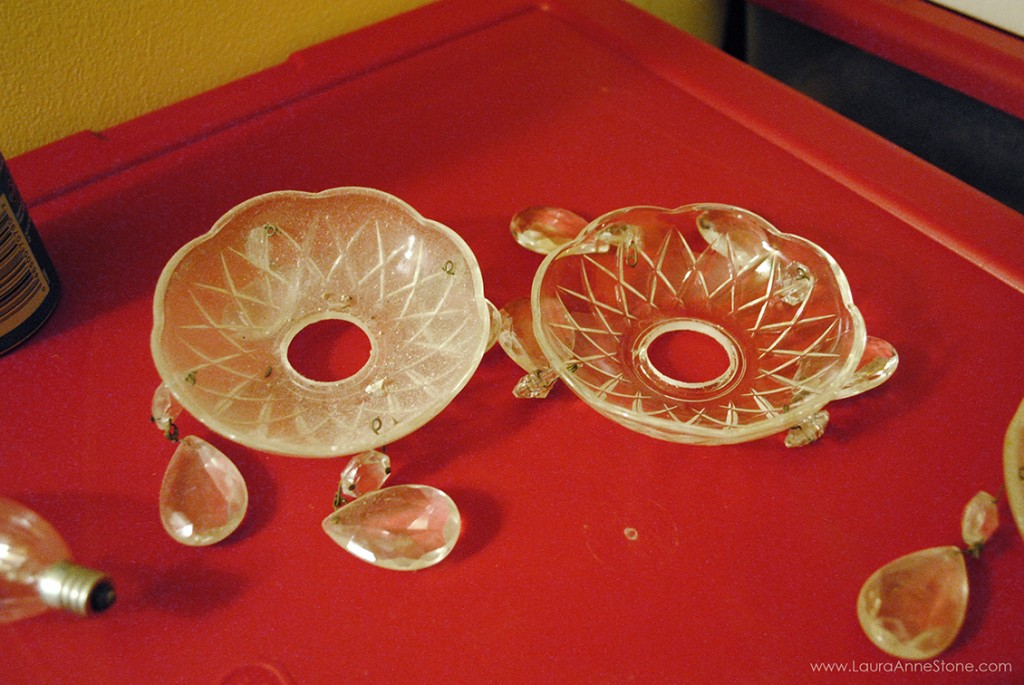 Taking it apart also let me see how it was constructed. Cardboard socket covers, acrylic florets, I even found a huge 2-inch crystal drop that had fallen (presumably) from the center. Someone was kind enough to tuck it inside one of the bowls for safekeeping. I also managed to break one of the brittle hooks that holds up the garland (oops!) but they're jewelry fittings so it's an easy fix.
I was researching sconce options and I discovered the name for these fixtures: Marie Therese (or Maria Theresa) Chandelier. Thanks to my degree I know the names of all sorts of interior FFE – styles, designers, eras – but somehow this was never one of them.
So there you go. I cleaned something AND learned something. And now you've learned it too!