In case you're wondering… I did eventually finish that Thunderbird Clubhouse 2nd Annual Fishing Tournament cartoon. In fact, I've actually finished the whole flyer… and the registration… and the big posters…. and the tee shirt design (that's right, this year we have SHIRTS!). Here's the finished cartoon of Rowdy and his new lady friend Sheila. I'm not actually sure that they've officially been named, but those certainly work for now.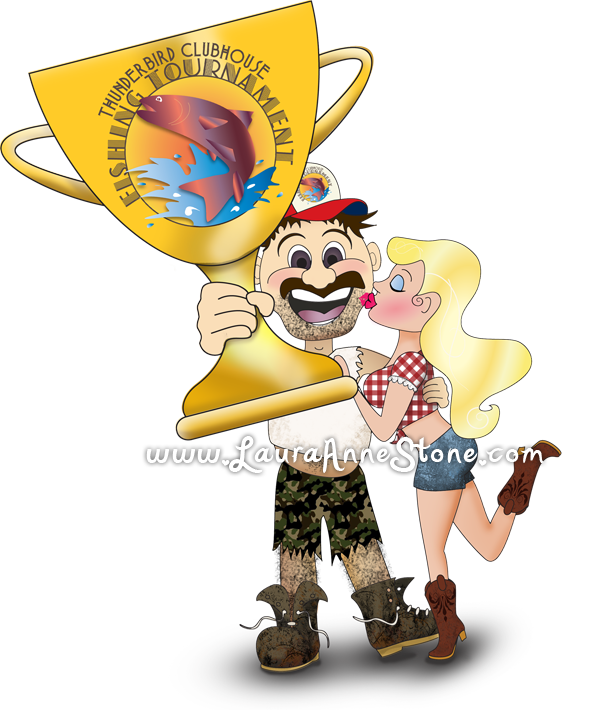 Aren't they glorious?! I'm not much of a cartoonist (uhm, or fisher-person actually) so I am pretty proud of this. So are the other folks on the tournament committee, they loved it from the first time I showed them the sketch.
So anyhow, if you're interested in supporting a great cause and enjoying a day of fun in the sun on one of Oklahoma's favorite lakes, go here to register online or click here to download the PDF registration. Oh yeah, and if you too aren't much of an angler, we'll have a seafood boil and live music following the weigh-in at 1. That's always a good time!