The other day I posted about the Burlap Swag Drum Shade, where I mentioned a wood chandelier. I decided someone might light to see that before and after so here it is.
A while ago I decided I needed  this pendant from West Elm.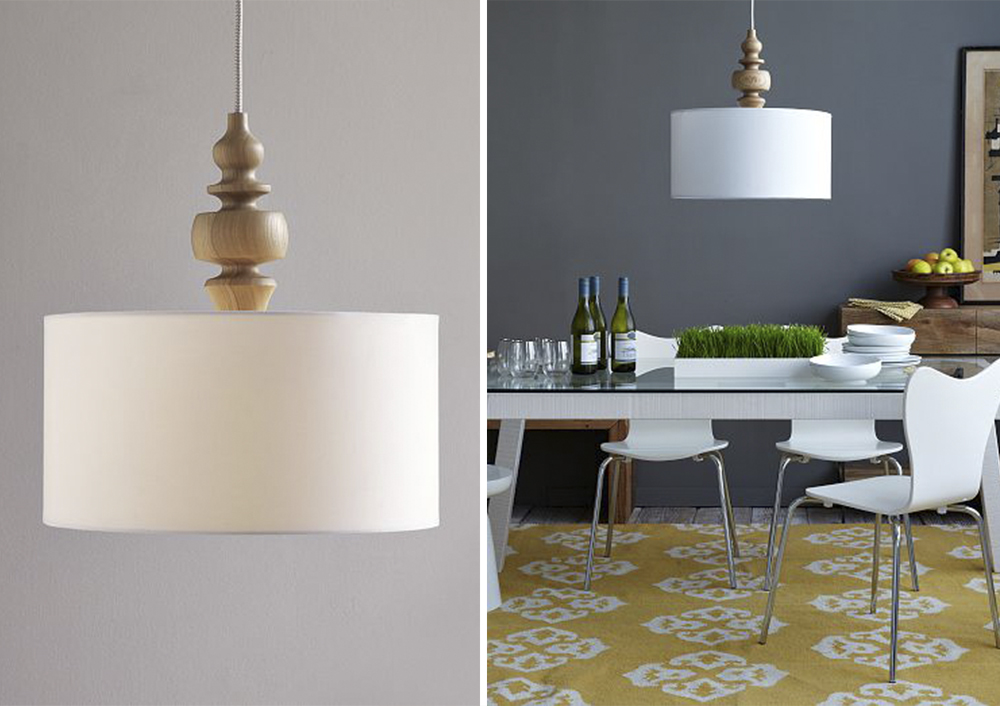 Unfortunately I didn't want to fork over the money when I knew there must be a way to create something similar on my own. When I dragged this little gem home, I probably heard "Uhm, where will this go?" It's huge (about 23″ across at it's widest), it was really dirty when I got it from ReHome, and it was oh so 70s/80s blehck. It was stained so poorly it even had acne! Well, maybe freckles, but still.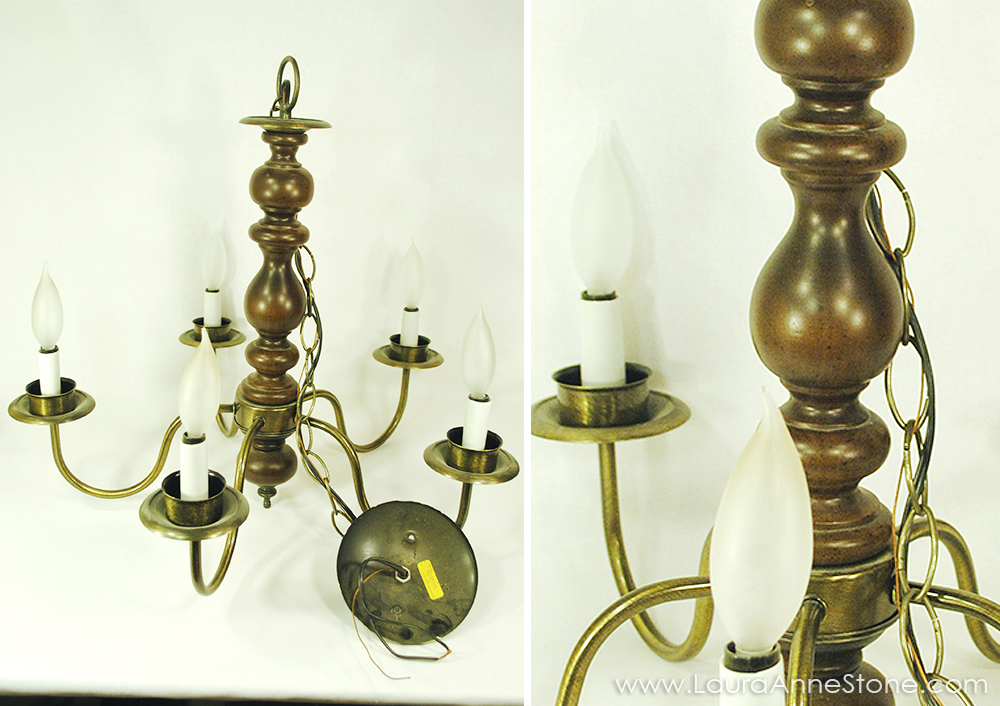 The bad news was that all the turned parts meant I couldn't sand it very well, the great news was that I still had a ton of the Citristrip left from a forever ago project and it worked wonders. The better news? The stain was actually a not-so-clear coat and just left a nice accent on the ridges.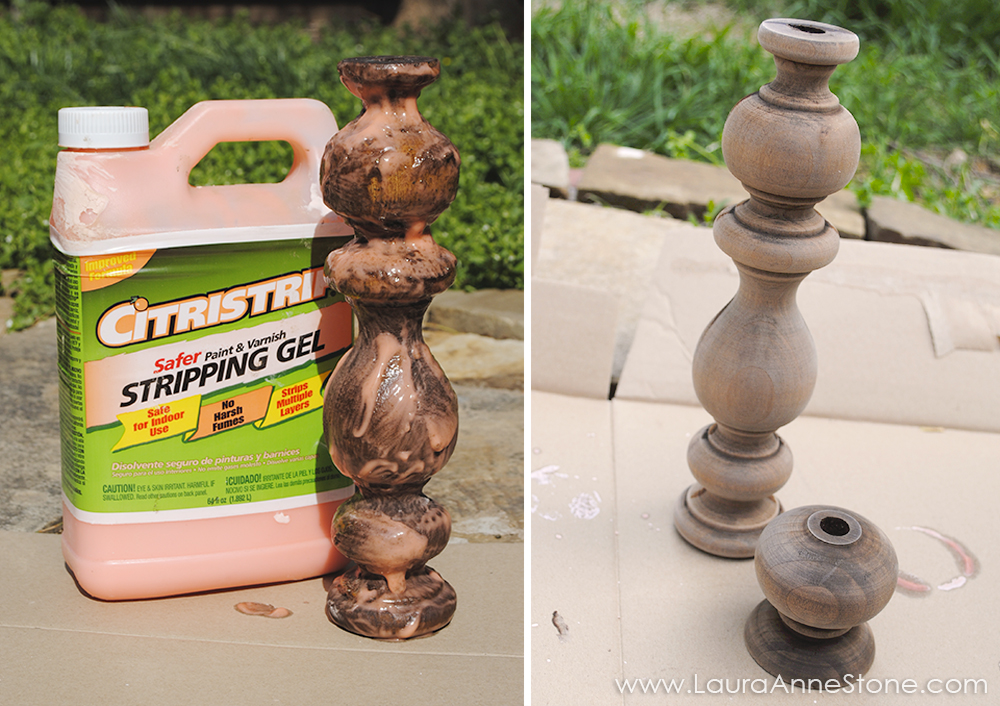 So here it is, all cleaned and ready for a translucent shade and its big debut… now if I could just find a place to hang it…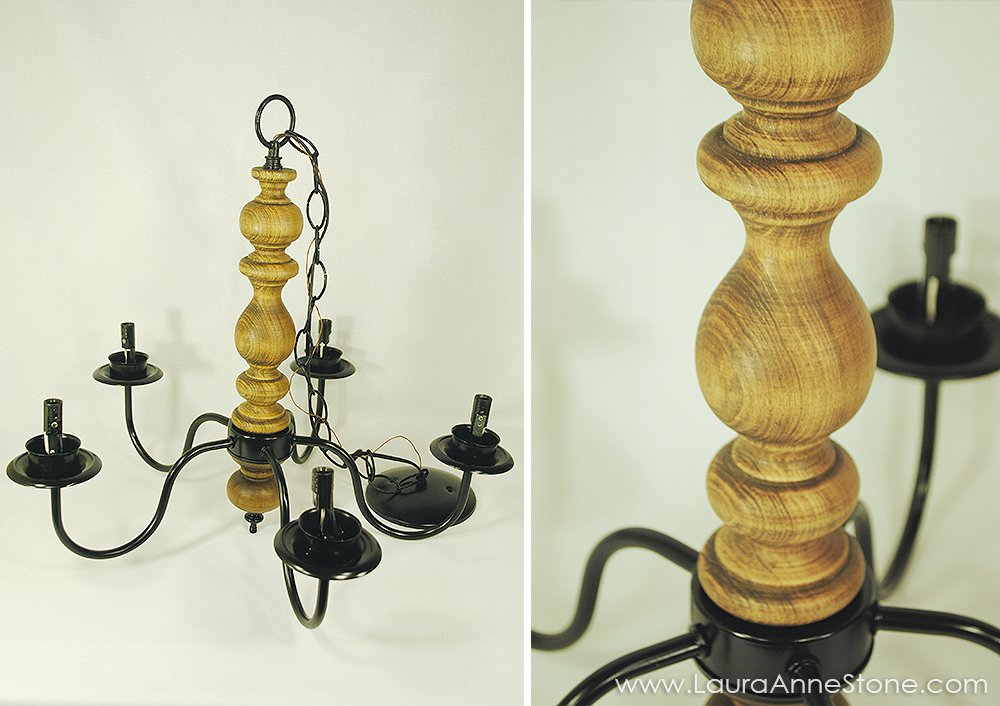 Recap: