Winter Holiday 2013 Mantle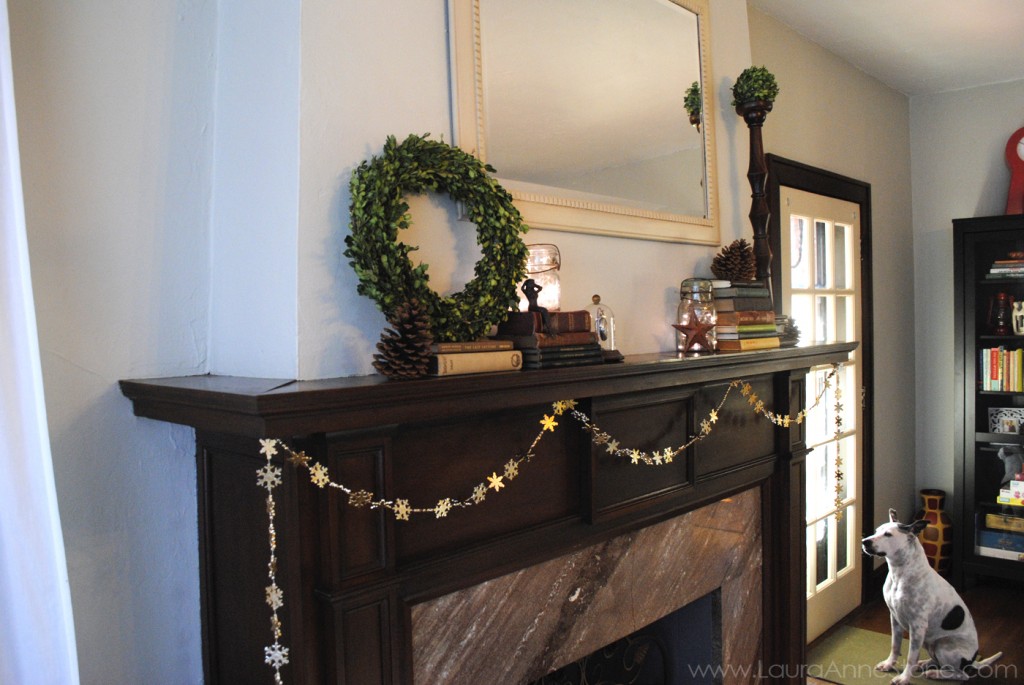 Round two for the new mantle! This time I de-cluttered it some. I switched out the two black candlesticks for a huge wooden one and made use of the gorgeous pine cones from the previous house. I also made a boxwood wreath and topiary ball from the hedges and used vintage Mason and Atlas jars filled with battery-powered twinkle lights. Some things did make a comeback, however.  I kept my antique books, iron star, mermaid, and pocket watch.  The mirror also stayed, but I painted its frame ivory and glazed it with brown to bring out the dental molding. I finished it off with gilded snowflake garland, hung with the help of transparent 3M Command hooks.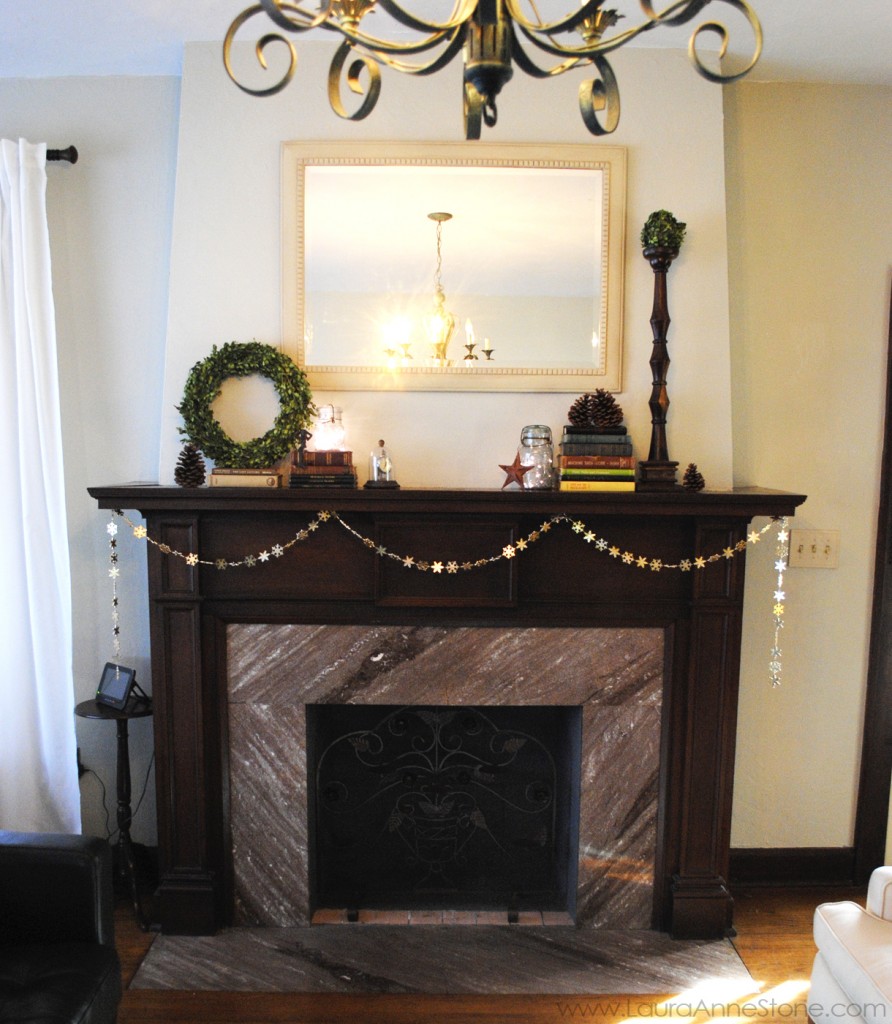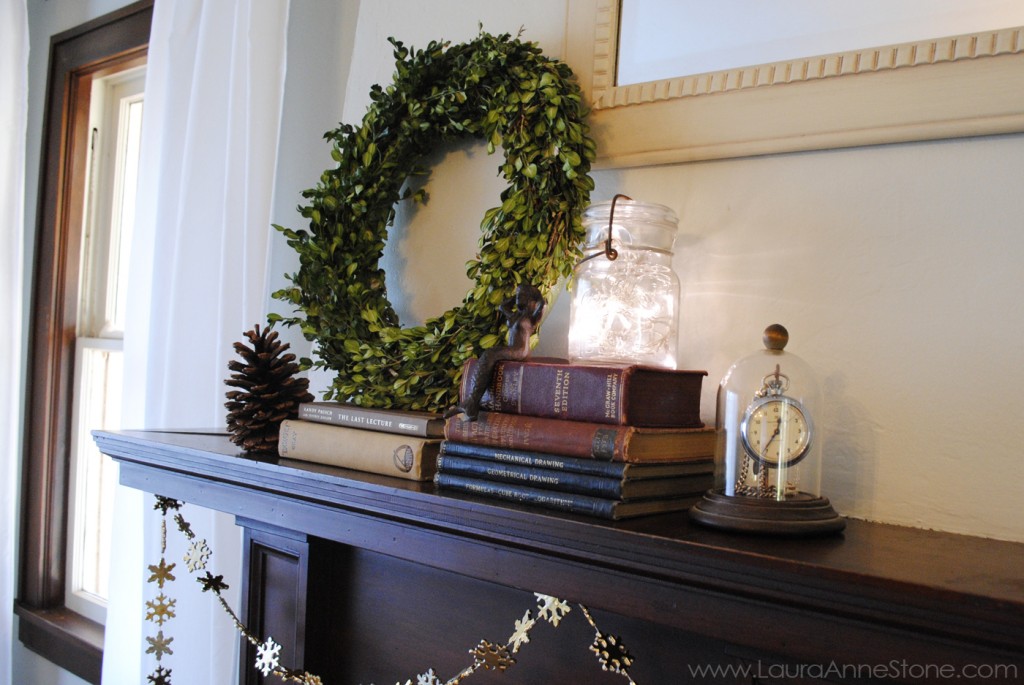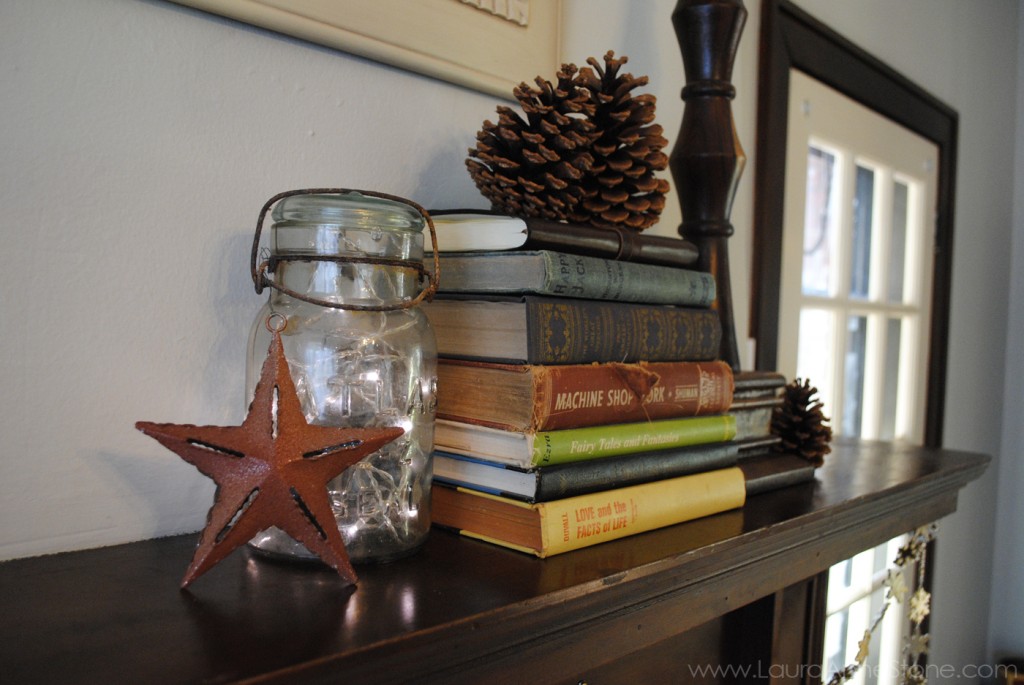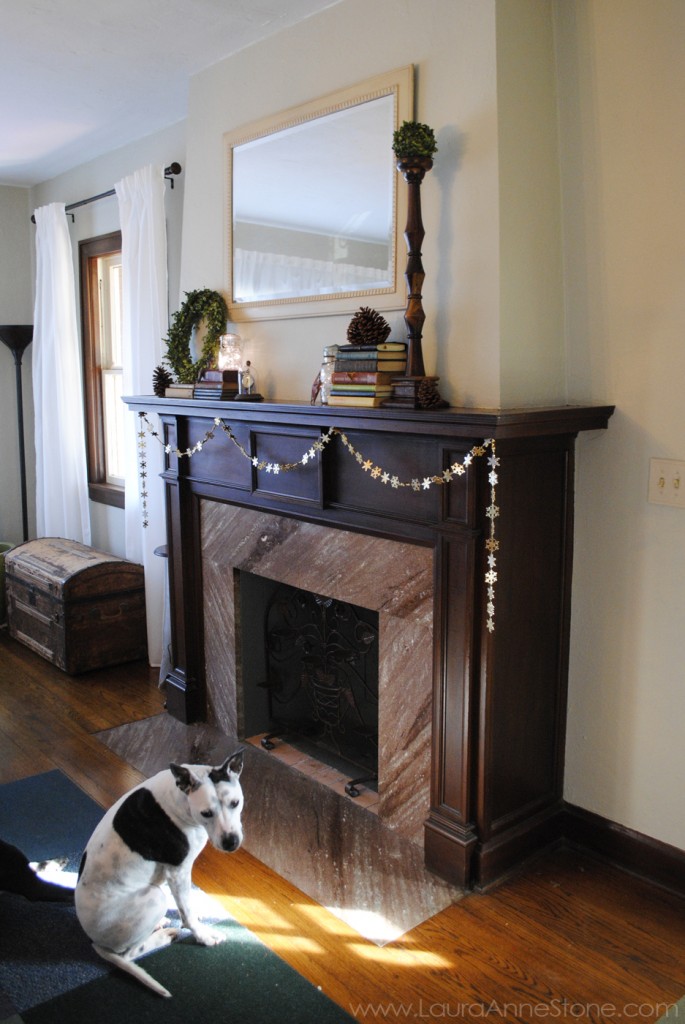 Also note the awesome old trunk under the window. It belonged to a relative a few generations back.