I created another Fancy Birthday Card a few days ago and I've been patiently waiting to post it. I didn't get it to my friend in time for her birthday  and I didn't want to spill the beans (the mail doesn't run on Sundays… a fact I forgot when I was timing this card's delivery).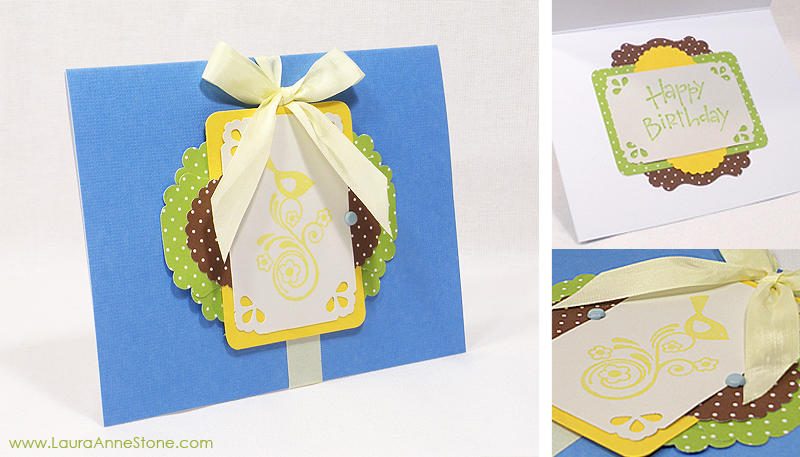 My husband still says I'm crazy and reminds me "you know they sell those in stores, right?"
I don't care, I've never received a handmade card but based on my friend's demanding "Well since it's late, it better be homemade" reaction, I can only assume these are way better than anything I could buy in stores. So happy birthday, friend. And sorry it was a little late.
See more cards in my portfolio: Invitations+Cards