Excuse me, sir, I'm issuing you a ticket… Happy Valentine's Day!
Aside from the celebratory strawberry cupcakes I made for work, I also have a hot date… complete with pre-made reservations and everything! So what do you get the guy who finally remembered a notable event? You treat him to future dates! (It's a real gift, I promise!)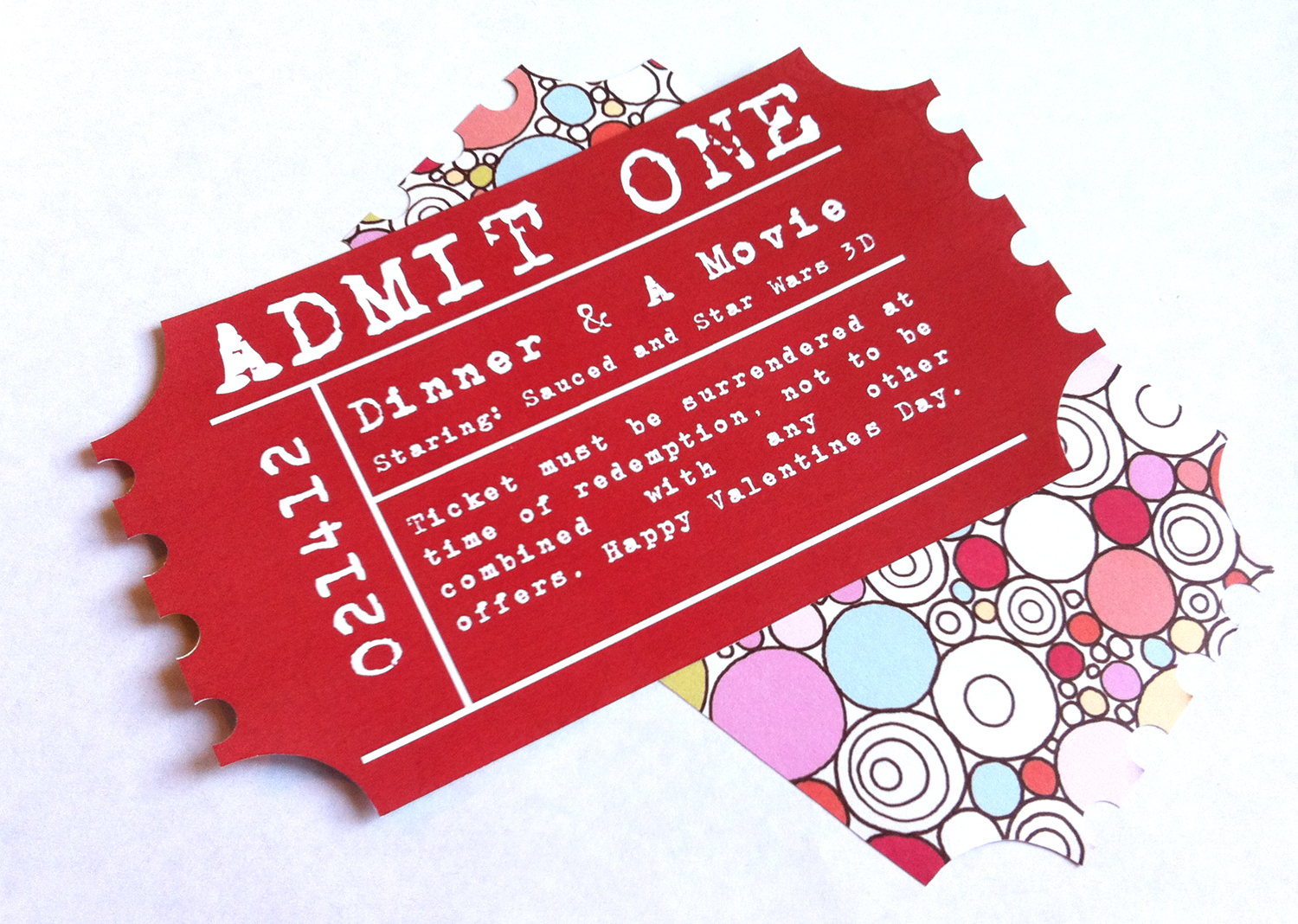 I am one of the few people I know that doesn't really care to go to the movies, I don't know why and no amount of marital debating has ever once changed my mind. I think you could count the movies we've seen on one hand… including the dating years (and years… and years). I really don't mind it once I'm there, honest… but I just can't seem to get myself psyched about spending 90+ minutes staring at a wall. (Now you know when I say, "It's a real gift, I promise!" I'm not kidding.)
So as payback for the thought he put in to actually remembering to make reservations and doing his best to not forget, I'll treat him to Norman's new "Pizza, Beer, and Wine" restaurant and suffer through Star Wars 3D (I don't mind Star Wars and drinking beforehand will really enhance my 3D viewing experience, so all in all it's a win-win). Of course, in case that's a total flop, the other "ticket" says "Dinner & A Movie;  Staring: TBD (Jeremiah's Choice… no porn)". I'm so generous. Happy Valentine's Day!