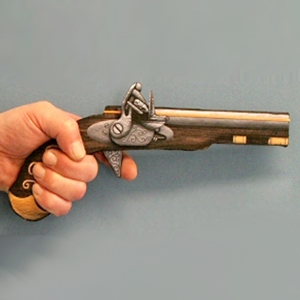 My state recently decided something called "Open Carry" is a good idea and today is the day it goes into effect. Coincidentally, it's also Dia de los Muertos.
Anyway, because I don't have much care in gun laws one way or the other, I'll celebrate it like I celebrate anything else I don't know much about… with papercrafts! So here's to Oklahoma's new Open Cary Law! Git you some card stock, grab you up some cardboard and let's go a'shootin'!
The pattern and image are from RavensBight.com. This guy seems to know what he's doing so I wouldn't scoff at the assembly instructions, they look pretty important.  I'll post more images when I get mine built.