2013 Holiday Dining Room Decor and Centerpiece
Tomorrow the family I referenced in the hallway painting post will be here. I already have my mantle all worked out so the only other place I really wanted to spruce up was the dining room.
You can see the stripes are gone and the creamy color I used on top of my 3 layers of primer looks great! Our free mirror that came with the house in its original place (the silver mirror that I thought I'd put there made its way back to the master bedroom again) still covering the empty electric box wired for a sconce. As a Christmas gift, my mother bought us this awesome vintage dining set we found while she and I were wandering through an antique mall.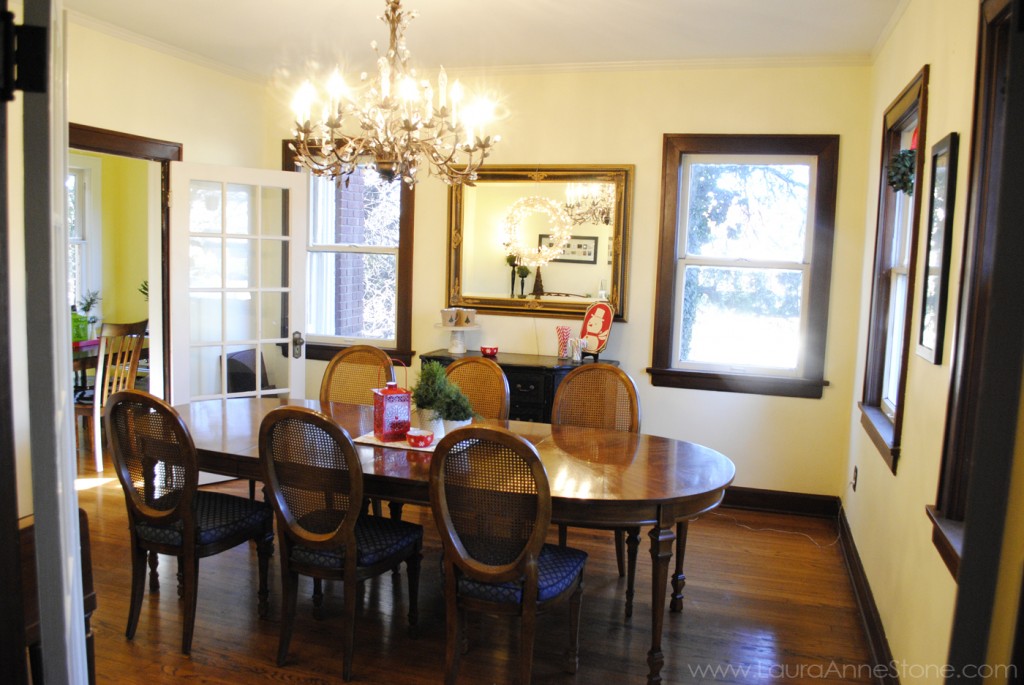 I found the credenza the same day at another antique store. Though I doubt it's actually old enough to be considered an antique, it's so unique I just fell right in love with it.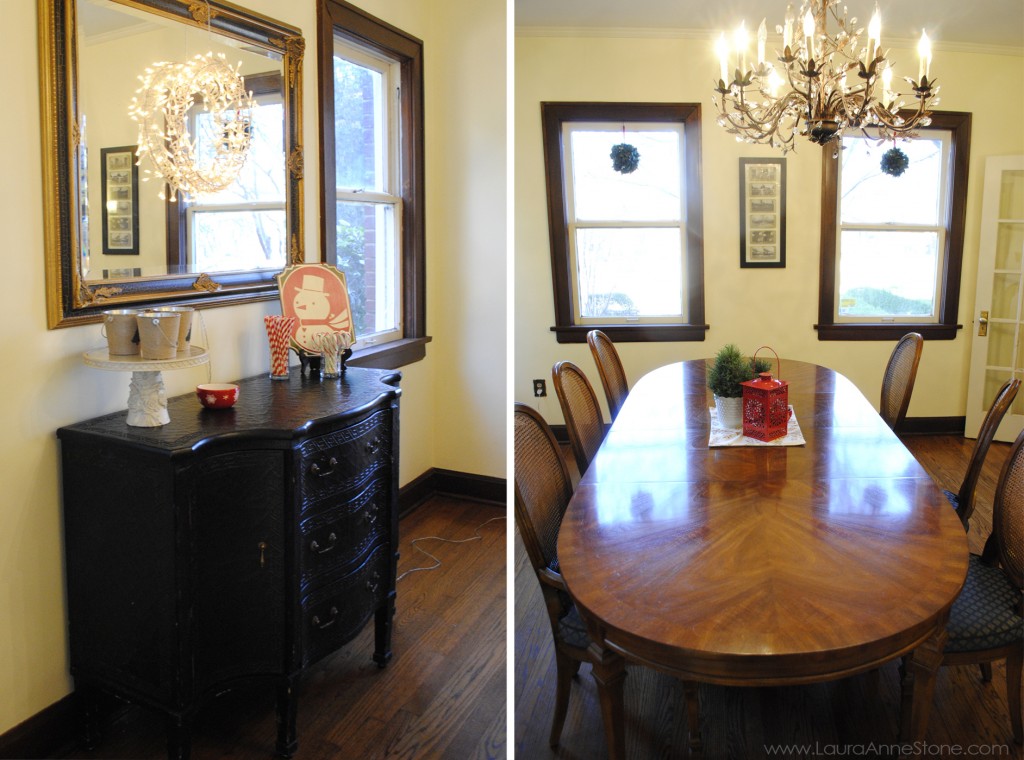 Like the boxwood topiary ball and wreath on the mantle, I made juniper topiary balls and "trees" using styrofoam spheres and cones (following steps similar to this tutorial) and was able to even use some of the darling blue berries.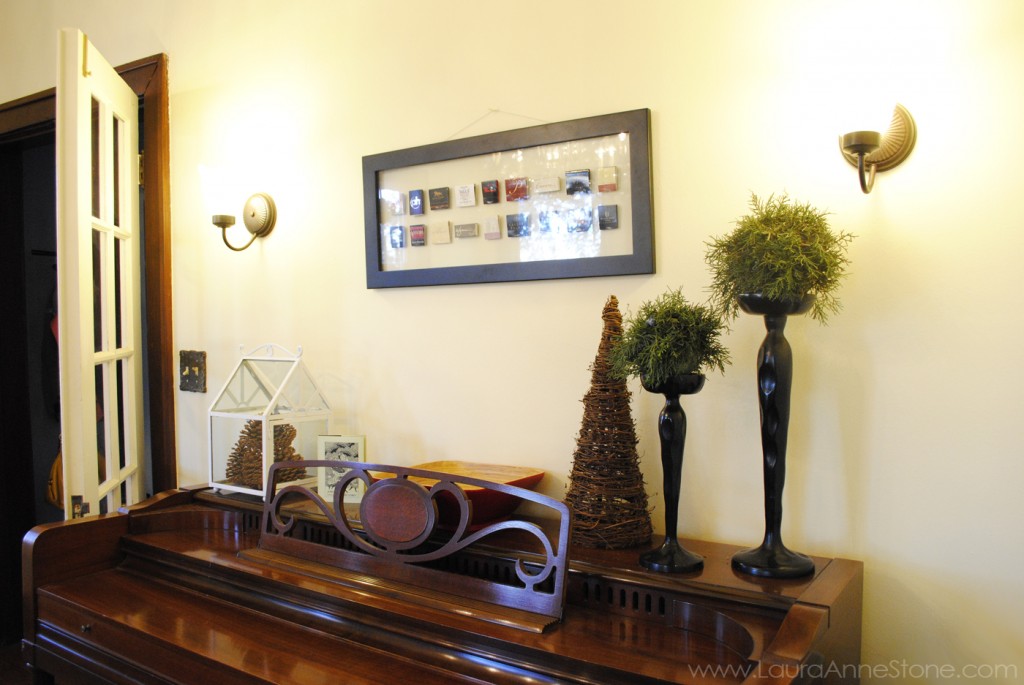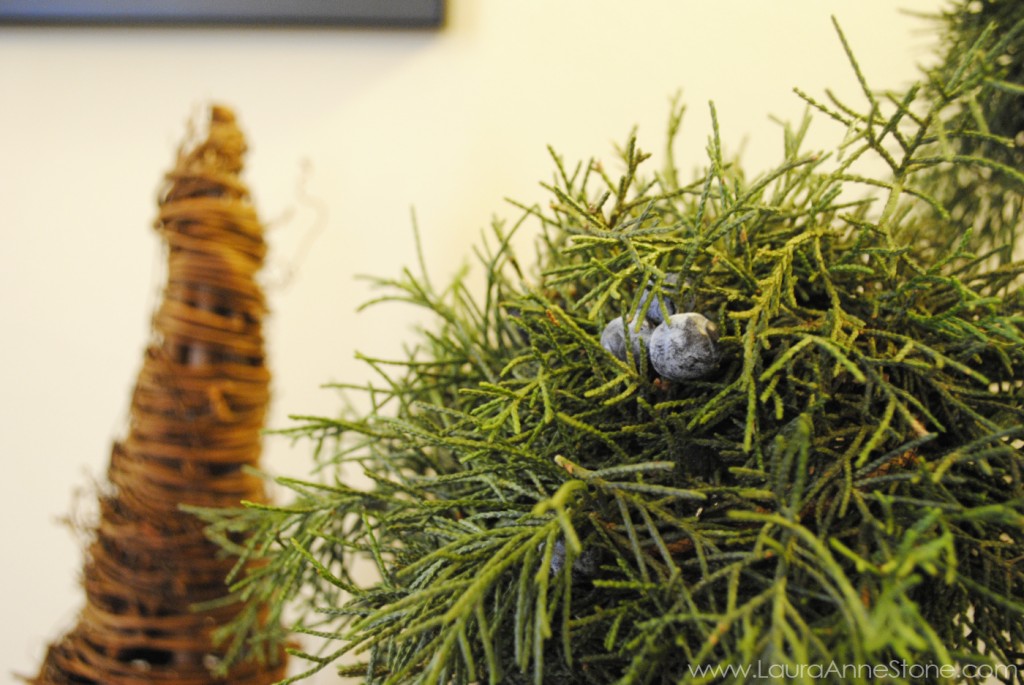 The hobnail milk glass is from a thrift store treasure hunt some years ago and the red lantern is from Pier1's summer collection, also a few years ago.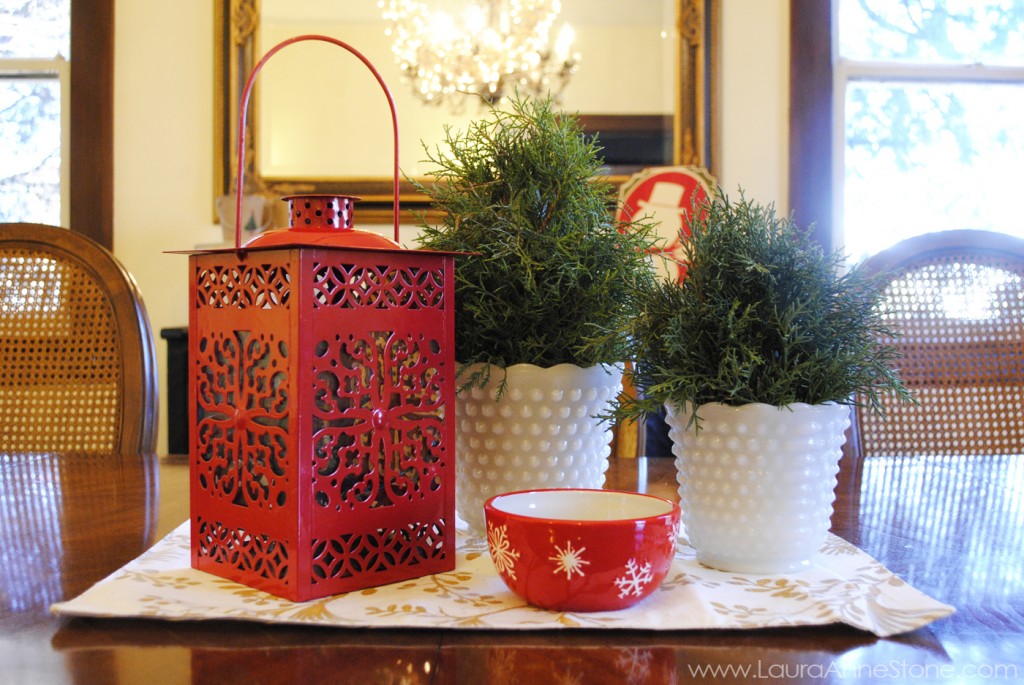 On the credenza, the burlap buckets (which will be filled with cutlery) and festive red and white straws are from Target this year, while the faux-mistletoe kissing balls in the windows and the snowman panel are from Target last year. The lit wreath is an old favorite of mine from IKEA forever ago and I'm so pleased with how great it looks on the mirror!
Now all I need is food and guests!